What is a niche? A Niche denotes or relates to products, services, or interests that appeal to a small, specialized section of the population.
So why is finding a niche so important for your cake business?
Everyone loves cakes and that helps make it a growing market, which is good, but when you are just starting out in this business, this can be a problem.
So in order to make your cake business known in a rather crowded market, you need to find your niche.
Discovering your niche will help you set yourself apart from the competition.  This enables you have a clear area to focus on, to set a target customer base, plus it will help your customers know what you sell, which will help maximise your profits.
You might think that your customers are everyone. But if you think everyone is your customer, you are wrong. Because if you are selling to everyone, you are actually not selling to anyone.
But what niche should you choose, well that is up to you and what is your passion.
To help you I have listed different Cake Niches and then sub divided it further to more specialist areas:
Fondant/Sugarpaste Modelling

Wedding cake toppers

Toppers for birthday cakes

Character toppers

Fondant Flowers

Fondant Figurines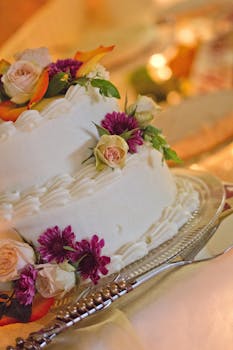 Wedding Cakes

Buttercream tiered wedding cakes

Naked wedding cakes

Square wedding cakes

Weddings with sugar roses or real flowers

Trendy wedding cakes
Birthday Cakes

Baby birthday cakes

Baby Shower cakes

Cartoon birthday cakes

Glamorous birthday cakes

Novelty birthday cakes

Birthday cakes for men/women/boys/girls
Cupcakes

Full sized cupcakes

Mini cupcakes

Printed cupcakes

Corporate cupcakes
And the list goes on and on.
Once you have discovered your niche you will find life becomes a little easier. Instead of catering for everyone you can target one particular segment. This will instantly help you market your business more effectively speak your customer's language, you know the particular product you are selling, and you know a defined target customer.
Let me give you instances of two bakers', and try and spot the difference. And see which one appeals to you more?
Clara's Cakes For All – This baker creates cakes for everyone, for all types of occasions, birthdays, christenings, baby showers, weddings, retirements, charity events and much more. She does it, Clars wants to attract every type of person, but there is only one of her. She works all hours, takes last minute orders, hardly makes a profit, has no business style and is so stressed.
Vs.
Sweetie's Cakes for Big Birthdays – This baker creates novelty cakes exclusively for big birthday celebrations.  Sweetie is focused; she understands the type of cakes she likes to make, so she can charge a premium sum.
 If you want a wedding cake, she will turn you down and recommend you to another cake maker.
Sweetie books cakes into her diary months and even years in advance. She turns a healthy profit and her future's looking bright.
In short finding your niche will help your business have focus, you will be able to charge a premium and ultimately it will help you climb the ladder of success.  So get out there and find your niche!
So what's your niche? Have you found it yet? Comment below. Will love to hear from you.
Happy Caking.
RotimiCakeLady (your personal cake fairy)